1971 S Washington Quarter
---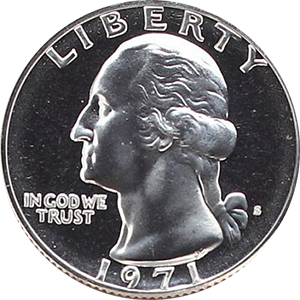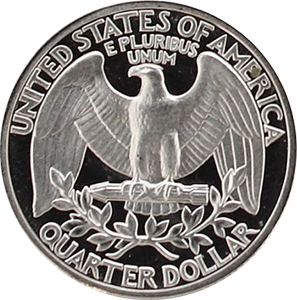 Coin Dealer Insight: This also holds true for the 1971 Washington quarters as production between the Philadelphia Mint and Denver Mint was in excess of 367 million coins. With only numismatic value, 1971 Washington quarter only have significant prices at the high end of the grading scale.
Value: Can usually be found and sold for somewhere between $0.60-$2.40 price dictated by condition, certification, and current demand. Other factors include location, inventory, and urgency of sale.
Estimated Value Based on Scale:
VG-8 $0.60
F-12 $0.90
VF-20 $1.20
AU-55 $1.80
MS-63 $2.10
MS-65 $2.40
Mint: San Francisco
Production: 3,220,000 Washington Quarters were minted at the San Francisco mint in 1971.
Popular Washington Quarters

1998 D Washington Quarter

1953 P Washington Quarter

1974 P Washington Quarter

1942 P Washington Quarter

1952 P Washington Quarter

1956 D Washington Quarter

1948 P Washington Quarter

1956 P Washington Quarter

1946 D Washington Quarter

1988 P Washington Quarter
---
---