2005 P Oregon State Quarter
---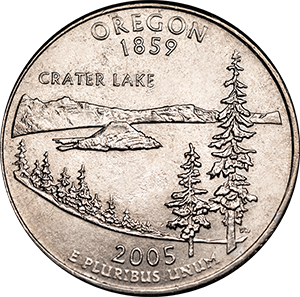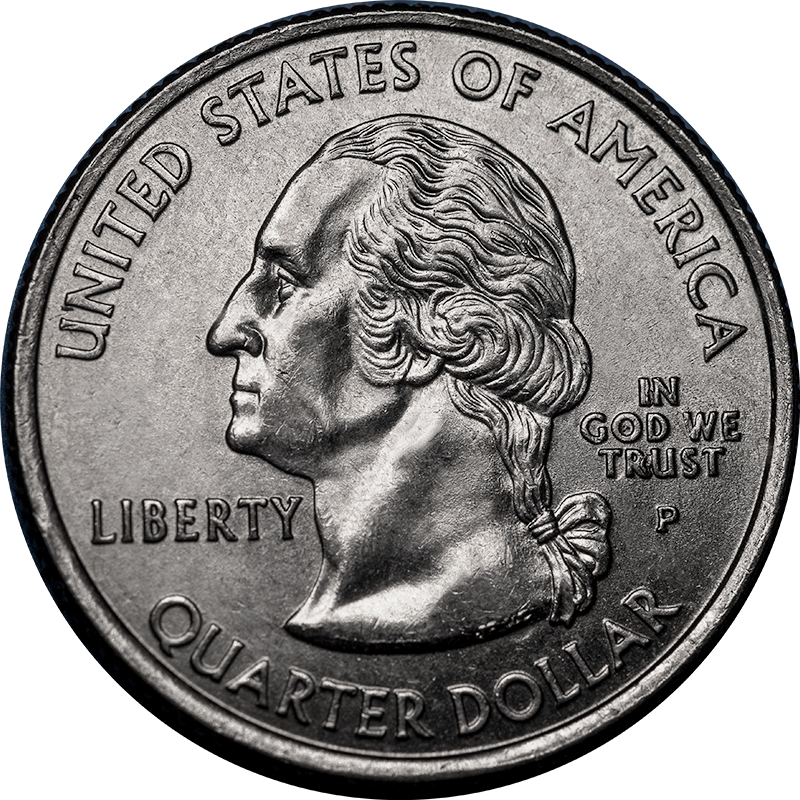 Coin Dealer Insight: The Oregon state quarter has a few errors. Look for greasy strikes and double dies if searching through coins. Donna Weaver was the engraver. Crater Lake National Park is on the reverse along with trees, and the words "Crater Lake"
Value: Can usually be found and sold for somewhere between $0.25-$1.10 price dictated by condition, certification, and current demand. Other factors include location, inventory, and urgency of sale.
Estimated Value Based on Scale:
Mint: Philadelphia
Production: 316,200,000 Washington Quarters were minted at the P mint in 2005.
Popular State Quarters

2005 D West Virginia State Quarter

1999 S Pennsylvania State Quarter

2003 P Arkansas State Quarter

2007 S Silver Washington State Quarter

2002 D Indiana State Quarter

2004 P Florida State Quarter

2005 S Silver West Virginia State Quarter

2007 P Washington State Quarter

2003 S Silver Alabama State Quarter

2006 D Nebraska State Quarter
---
---