2005 P West Virginia State Quarter
---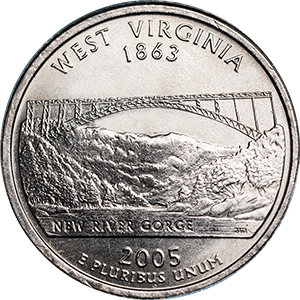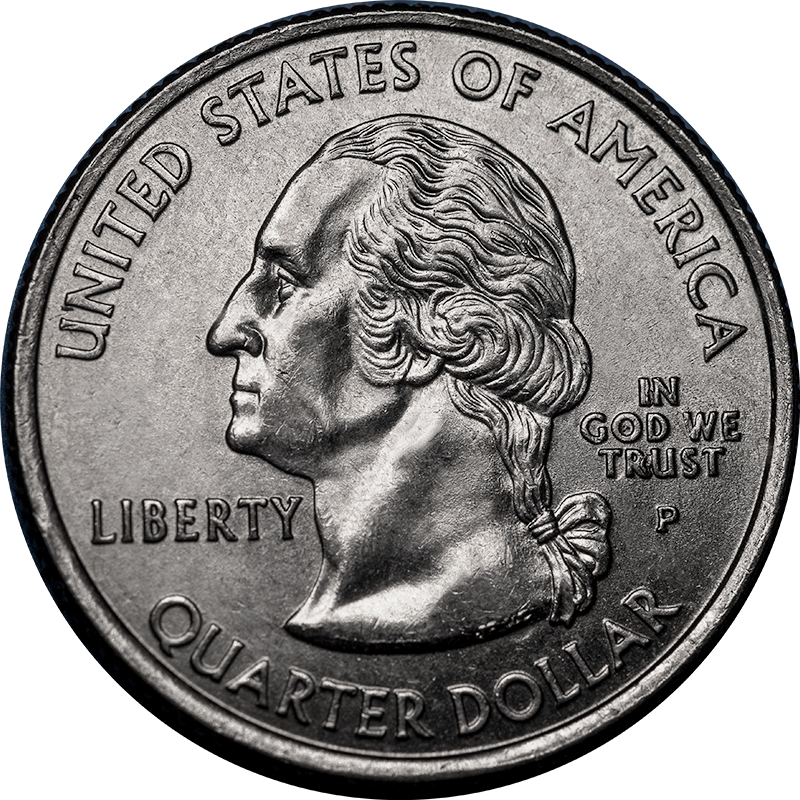 Coin Dealer Insight: The West Virginia state quarter has die break and double die errors to be found. John Mercanti was the engraver. The coin reverse has an image of the New River Gorge Bridge, and the words "New River Gorge"
Value: Can usually be found and sold for somewhere between $0.25-$1.10 price dictated by condition, certification, and current demand. Other factors include location, inventory, and urgency of sale.
Estimated Value Based on Scale:
Mint: Philadelphia
Production: 365,400,000 Washington Quarters were minted at the P mint in 2005.
Popular State Quarters

2008 S Arizona State Quarter

2004 D Michigan State Quarter

2005 D California State Quarter

1999 S Silver New Jersey State Quarter

2001 D Rhode Island State Quarter

2004 S Silver Michigan State Quarter

2004 S Silver Texas State Quarter

2002 D Indiana State Quarter

2007 P Wyoming State Quarter

1999 P Georgia State Quarter
---
---