2006 S Nebraska State Quarter
---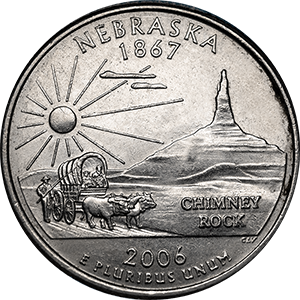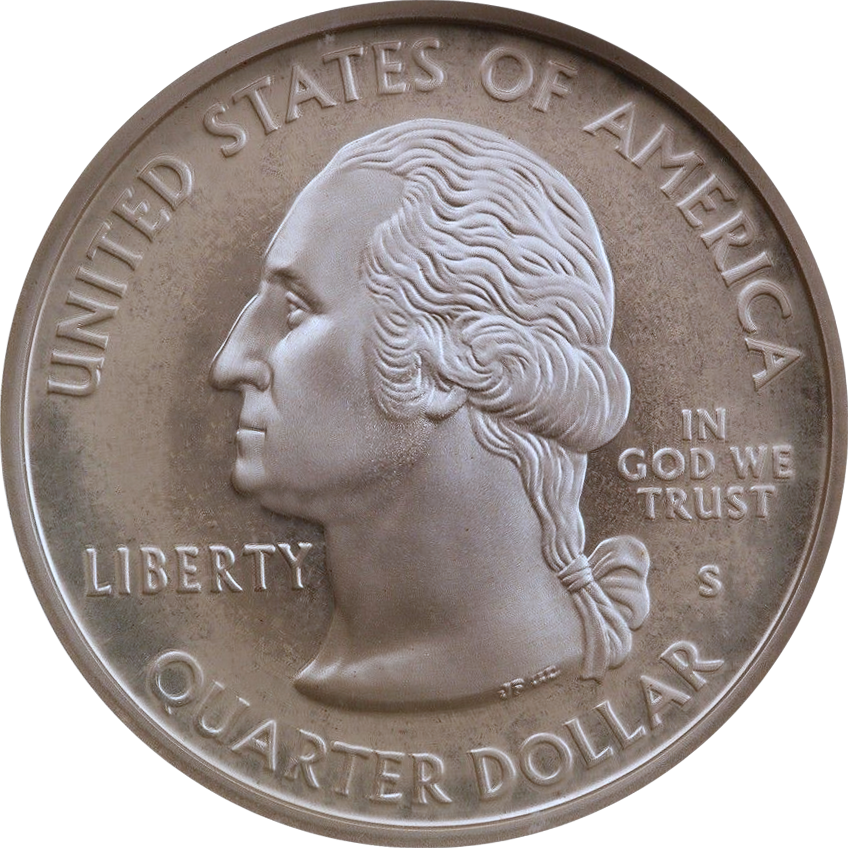 Coin Dealer Insight: The Nebraska state quarter has a few good errors/ There are missing clad layers, broken suns, doubling (double die). Most of these can be had for reasonable prices. Chimney Rock National Historic Site can be seen on the reverse along with a wagon and horse. The words Chimney Rock are present as well. Charles L. Vickers engraved this coin.
Value: Can usually be found and sold for somewhere between $0.25-$11.00 price dictated by condition, certification, and current demand. Other factors include location, inventory, and urgency of sale.
Estimated Value Based on Scale:
Mint: San Francisco
Production: 1,585,000 Washington Quarters were minted at the S mint in 2006.
Silver: This coin is 90% Silver with a silver weight of around 0.9 troy ounce pure silver. The other 10% is copper having no significant intrinsic value.
Popular State Quarters

2003 S Silver Maine State Quarter

2003 S Silver Alabama State Quarter

2006 S Silver South Dakota State Quarter

2006 D Nevada State Quarter

2005 S Minnesota State Quarter

2007 S Idaho State Quarter

2001 S New York State Quarter

1999 D Delaware State Quarter

2005 P West Virginia State Quarter

2008 P New Mexico State Quarter
---
---