2008 P Oklahoma State Quarter
---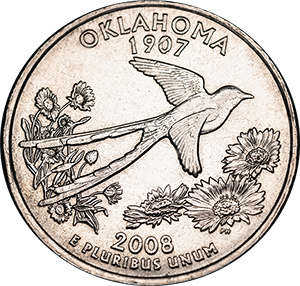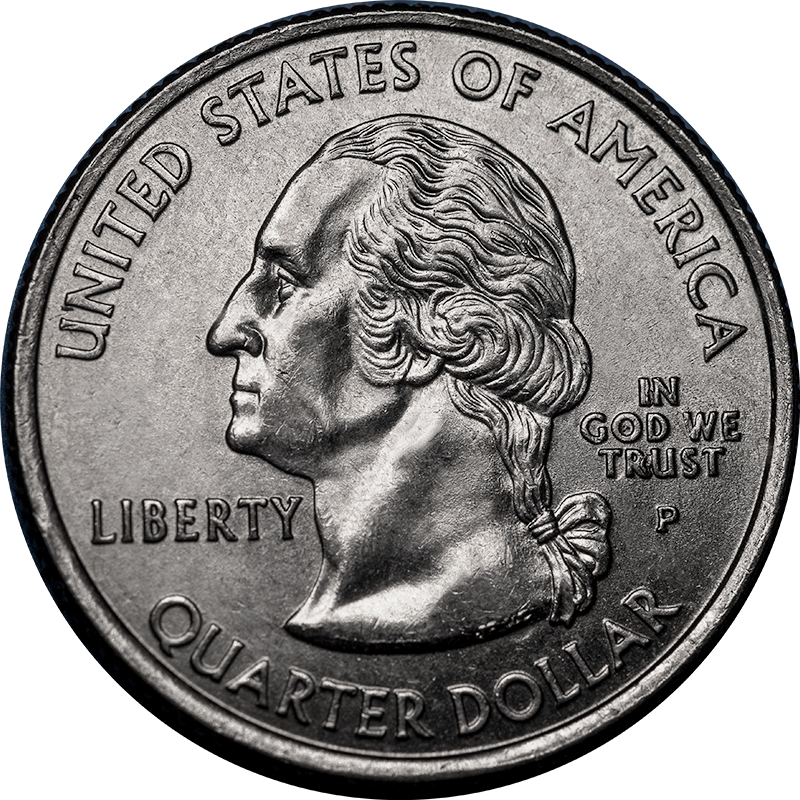 Coin Dealer Insight: The Oklahoma state quarter has few errors. Look for double dies and off center strikes. Phebe Hemphill engraved this coin. This is the only one of the 50 state quarters Phebe worked on, and it really is one of the nicer coins created. Lots of fine detail and very well balanced unlike most of the other reverse images. The coin has a bird (scissor tailed flycatcher), and flowers (indian blankets). Again in terms of overall design implementation we have to rank this one top 5 at least.
Value: Can usually be found and sold for somewhere between $0.25-$0.95 price dictated by condition, certification, and current demand. Other factors include location, inventory, and urgency of sale.
Estimated Value Based on Scale:
Mint: Philadelphia
Production: 222,000,000 Washington Quarters were minted at the P mint in 2008.
Popular State Quarters

2001 D New York State Quarter

2004 S Iowa State Quarter

2003 S Maine State Quarter

2007 D Wyoming State Quarter

2008 S Silver Hawaii State Quarter

1999 P Delaware State Quarter

2007 P Montana State Quarter

2003 S Silver Alabama State Quarter

2001 S Vermont State Quarter

2004 D Texas State Quarter
---
---