1966 P Washington Quarter
---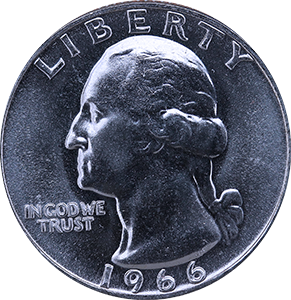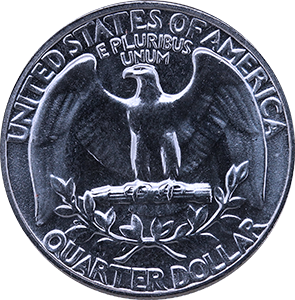 Coin Dealer Insight: Even though under 820 million 1966 Washington quarters were produced, this was still part of the efforts to flush silver coinage from circulation. Expect common value pricing on 1966 Washington quarters, but only those in the top end for grading.
Value: Can usually be found and sold for somewhere between $0.26-$19.00 price dictated by condition, certification, and current demand. Other factors include location, inventory, and urgency of sale.
Price Chart : Estimated Value Based on Scale
Mint: Philadelphia
Production: 821,101,000 Washington Quarters were minted at the Philadelphia mint in 1966.
Popular Washington Quarters

1951 P Washington Quarter

1978 D Washington Quarter

1932 P Washington Quarter

1940 D Washington Quarter

1993 P Washington Quarter

1953 P Washington Quarter

1998 S Washington Quarter

1990 S Washington Quarter

1972 D Washington Quarter

1963 D Washington Quarter
---
---