2003 D Illinois State Quarter
---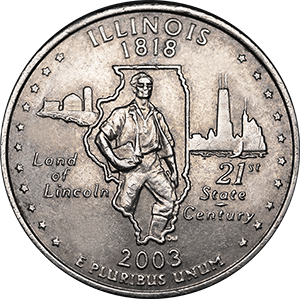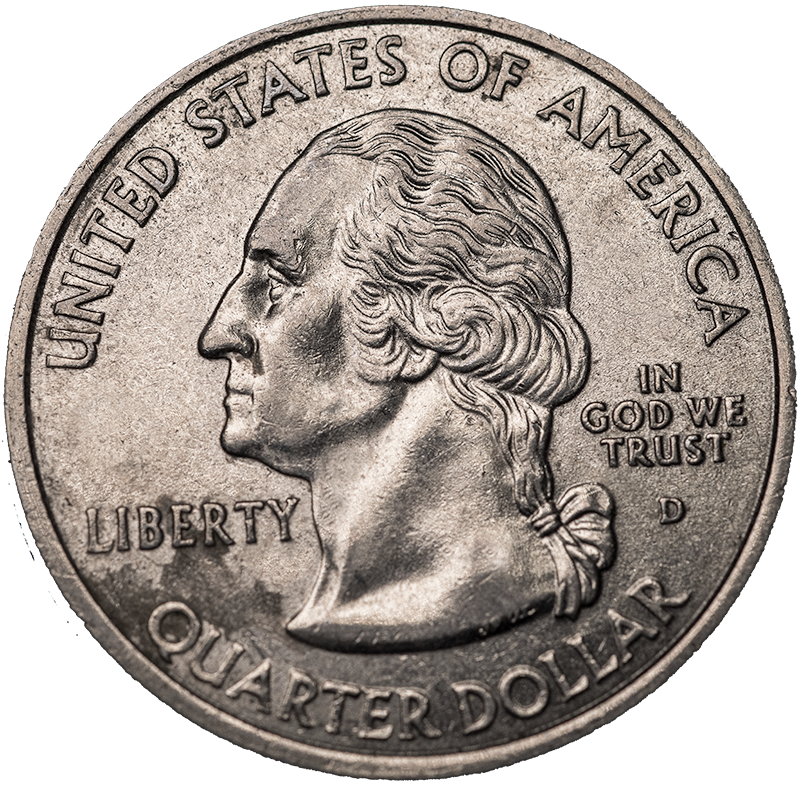 Coin Dealer Insight: Unlike most of the other 50 state quarters, the Illinois state quarter has few errors if any errors to detail. The coin reverse was engraved by Donna Weaver. Abraham Lincoln stands tall inside the states border. 21 total stars are present. The words Land of Lincoln and the Chicago skyline can be seen.
Value: Can usually be found and sold for somewhere between $0.25-$1.75 price dictated by condition, certification, and current demand. Other factors include location, inventory, and urgency of sale.
Estimated Value Based on Scale:
Mint: Denver
Production: 237,400,000 Washington Quarters were minted at the D mint in 2003.
Popular State Quarters

2006 S Nebraska State Quarter

2001 S Silver Rhode Island State Quarter

1999 S Pennsylvania State Quarter

2004 P Florida State Quarter

2008 S Arizona State Quarter

2003 S Silver Arkansas State Quarter

2004 S Silver Florida State Quarter

2001 D Kentucky State Quarter

2001 P Vermont State Quarter

2006 S Silver North Dakota State Quarter
---
---